Some outstanding achievements
After 7 years of establishment, we have consistently dedicated our efforts to address challenging issues in the field of study abroad and have received many well-deserved awards.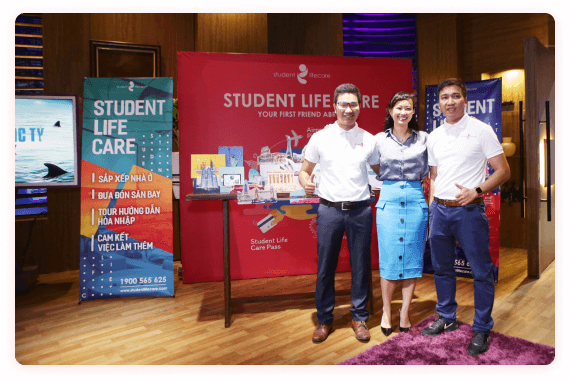 Successfully raised capital at the 2018 Silver Billion Trade program
Received a $300,000 investment from Shark Thái Vân Linh in the Shark Tank Vietnam 2018 program.
Won the Outstanding Start-up Enterprise award
Honored as a prominent startup enterprise of Vietnam and Australia, awarded by the Australian Embassy and Deputy Prime Minister Vu Duc Dam.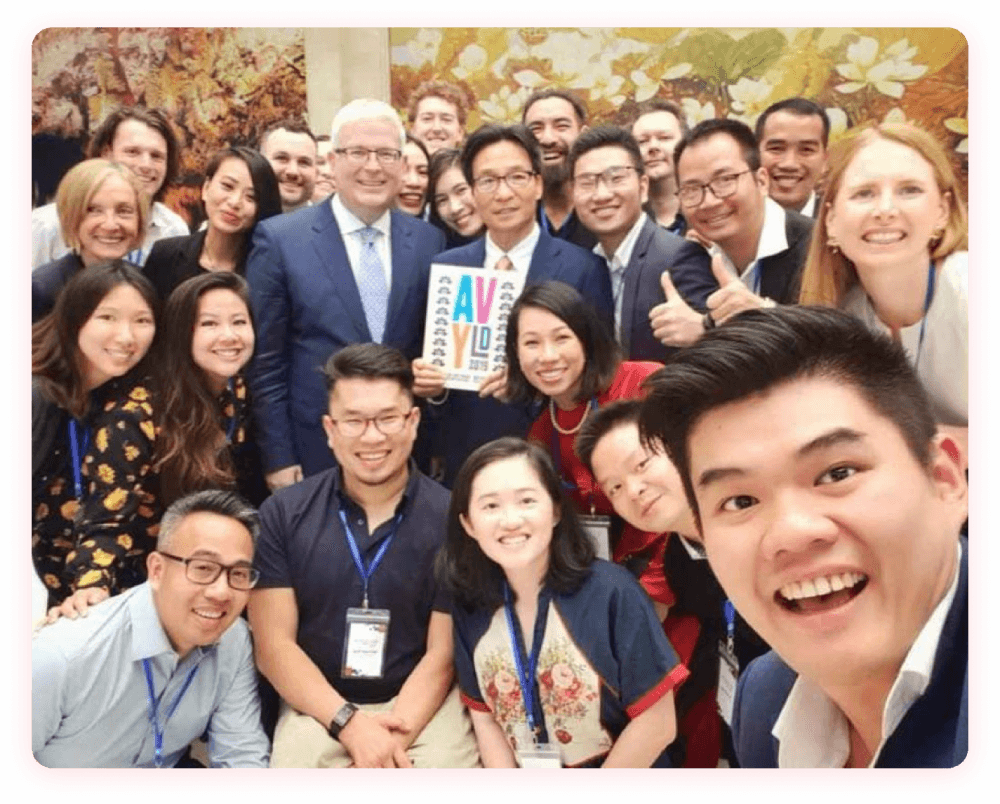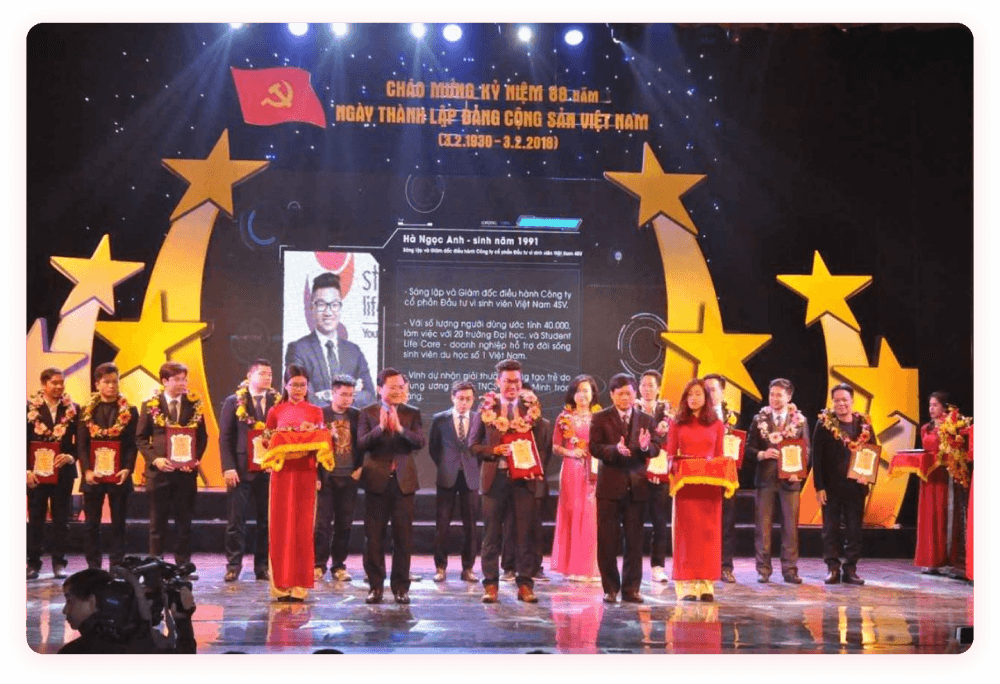 Won the Capital Creative Enterprise Award
Honored to be one of the top 10 young creative business faces in the capital city in 2018, awarded by the Ho Chi Minh Communist Youth Union Central Committee.
Đại diện Việt Nam tham gia K-Startup 2018
One of the four representatives from Vietnam competing alongside 99 outstanding startups from around the world in South Korea.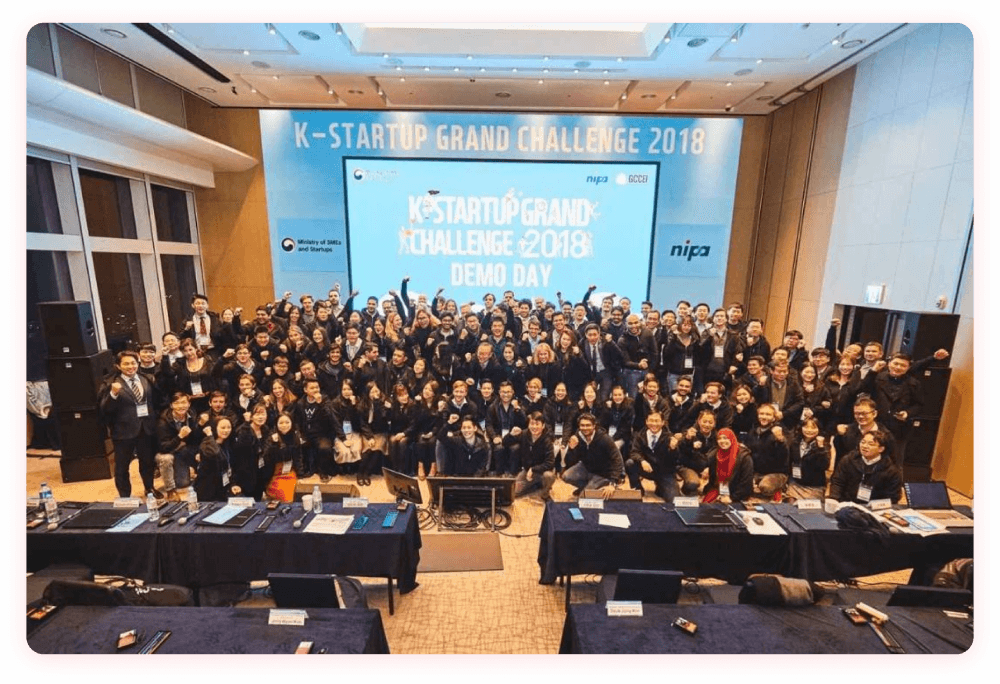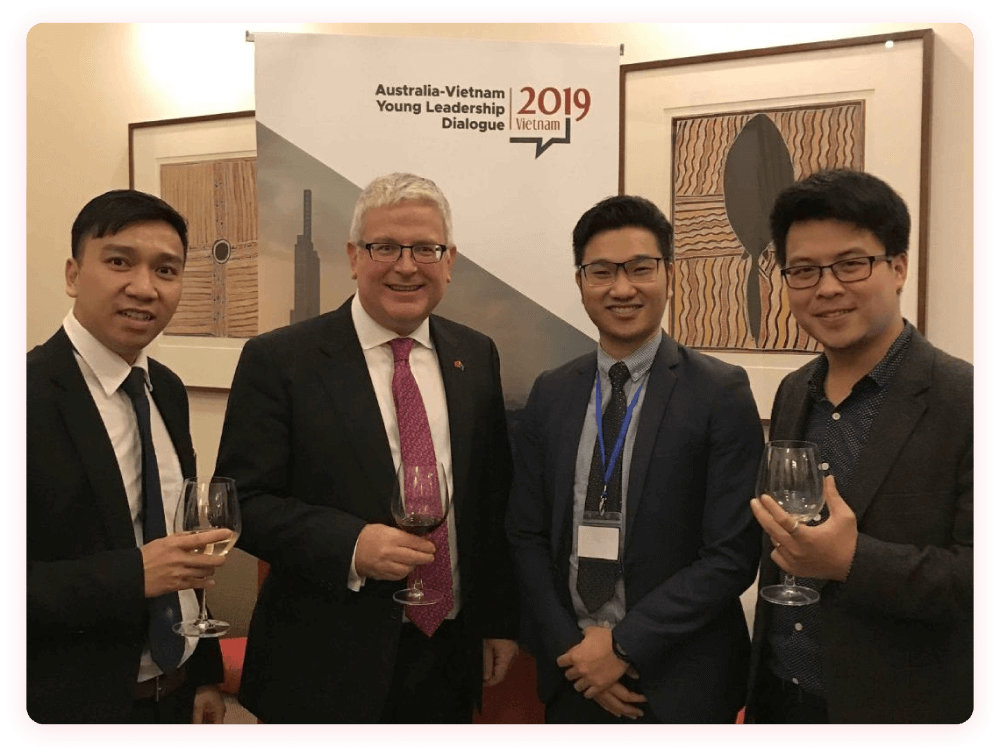 Typical enterprise representing Australia - Vietnam cooperation 2019
One of the 10 outstanding businesses representing the Australia-Vietnam cooperation in 2019. A photo with Mr. Craig Chittick, former Australian Ambassador to Vietnam.
Official partner of Commonwealth Bank
Proud to be the official partner of Australia 1 digital bank - Commonwealth Bank.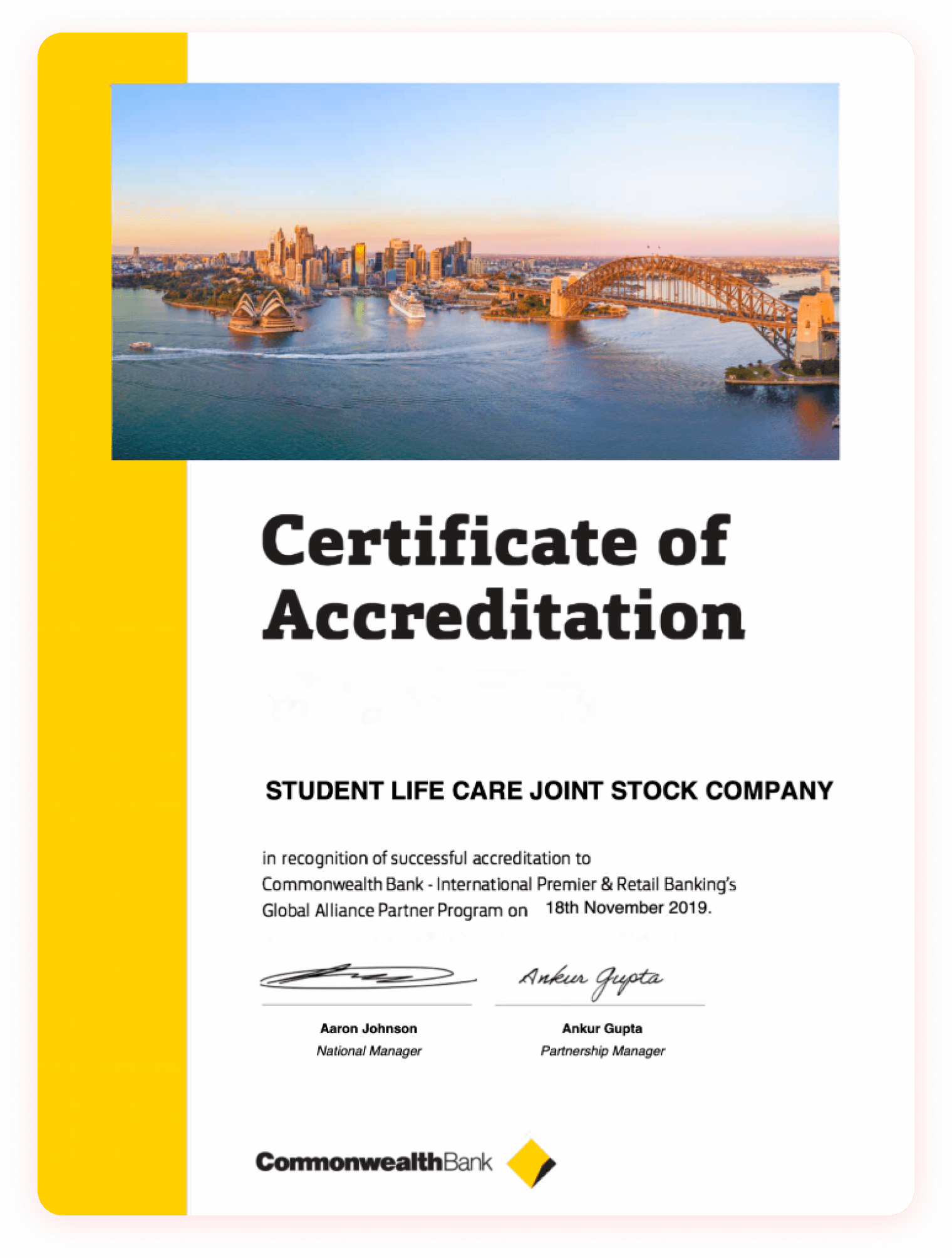 Our numbers
1700+
Prestigious University
Passionate team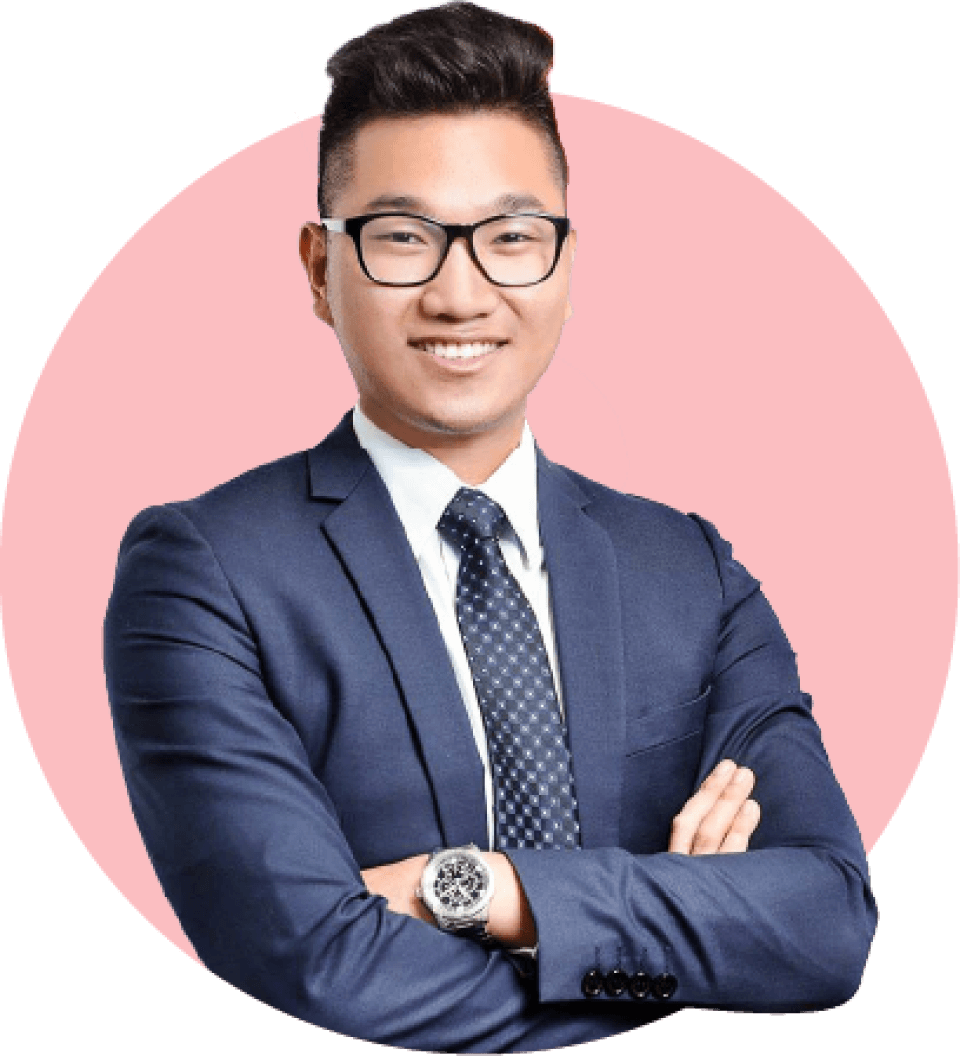 Mr.Eric Hà
CEO & Founder
One of the 10 outstanding young leaders of Vietnam - Australia
Bachelor degree in Marketing from Monash University, Australia - ranked in the top 1% of the world best universities
Bachelor degree in Hotel Management from William Angliss Institute, Australia
After graduating from university, despite being offered a job at Vodafone - Australia largest telecommunications company - and achieving numerous successes in this promising career, Eric still decided to return to Vietnam to start his entrepreneurial journey. With the desire to help young people pursue their dreams of studying abroad, he founded Student Life Care and WikiAbroad - pioneering startups in providing support and employment opportunities for international students.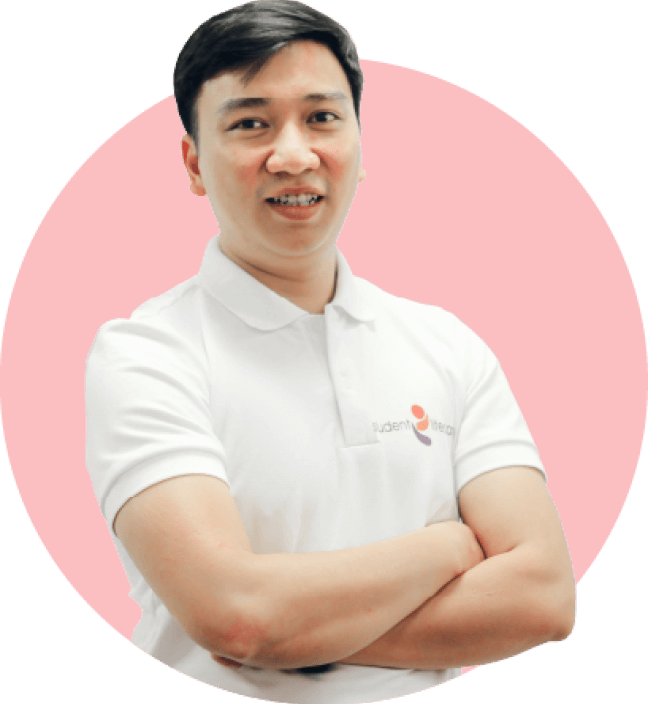 Mr. Ha Tuan Anh
Operations Director
The Operations Director of Student Life Care and WikiAbroad.
Lecturer at National Economics University
Master of Professional Accounting, Swinburne University, Australia
Bachelor of Finance - Accounting, Monash University, Australia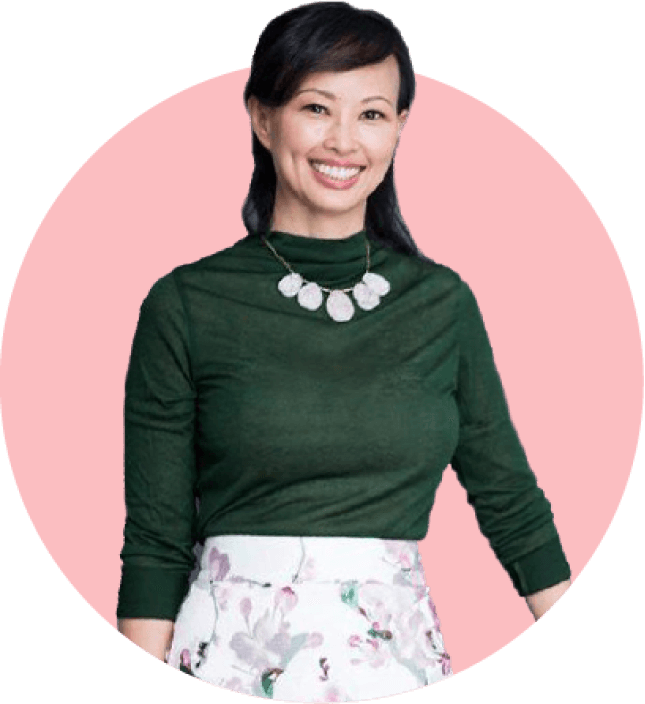 Ms. Thai Van Linh
Investor & Strategic Advisor
CEO of The One Couture and Rita Phil companies
One of the 4 main investors on Shark Tank Vietnam
Master of Business Administration, University of Pennsylvania, USA
Bachelor of Business Administration (Finance major), University of Southern California, USA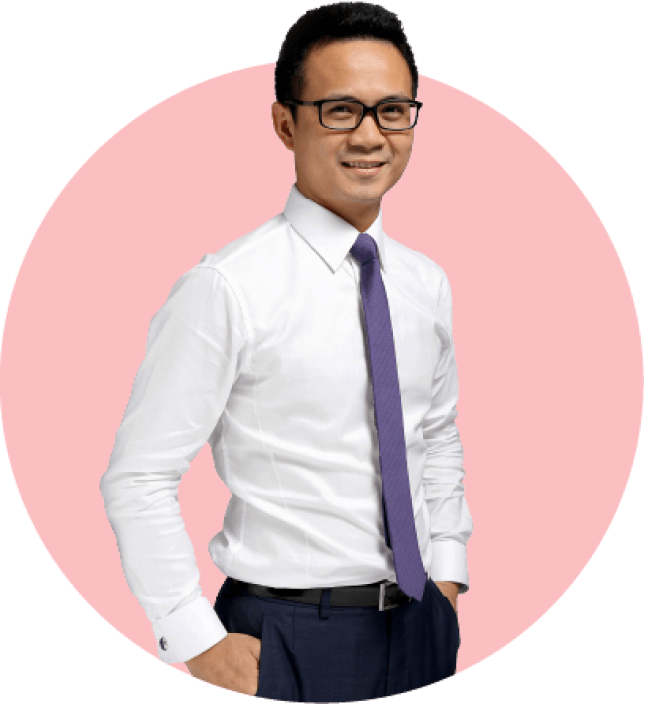 Mr. Huynh Minh Viet
Investor & Strategic Advisor
Currently involved in executive positions at various large companies and corporations both domestically and internationally
Master of Business Administration, Harvard University, USA
Bachelor of Business Administration, Stanford University, USA
WikiAbroad may not have become a reality without the support of thousands of contributors in Vietnam and around the world. We sincerely thank all of you for accompanying us on this long journey!